Lake Travis Lake Pumps
Complete Pumping Systems
from very basic to customized, complete, integrated,
filtration, pump control, anti zebra mussel, pump protection
and more - all for less than the price of a pump station
Consulting, installation, on-site repair and service for
the finest in Lake / River Pump systems
i
i
i
i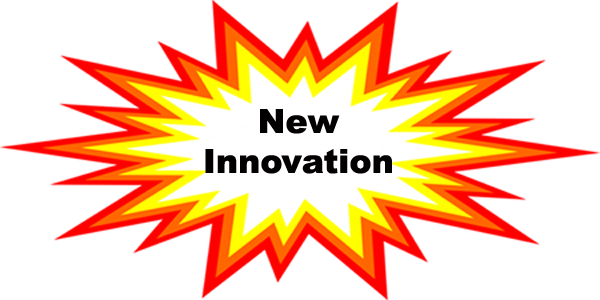 i
i
i
Read About It: Higher Rates Still Ahead For Metered Water Bills
i
i
i
Click the left image above to learn more about the Lake Travis Cleanup that Lake Travis Lake Pumps participated in.
As our customer you can rest assured we place the utmost importance on fitness and water safety at your site.
In fact, our owner and head diver still lap swims a minimum of 4,500 to 5,400 yds. per week to stay in shape.
c
c
c
c
v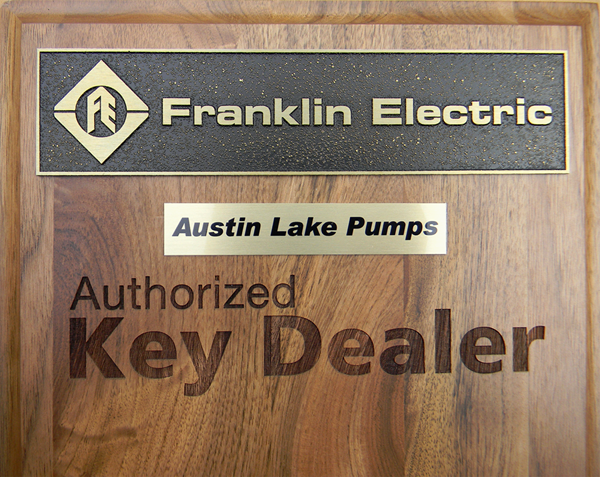 Lake Travis Lake Pumps is proud to be the only lake pump company in all of Texas which is a Franklin Pump Key Dealer.
Franklin Electric is the undisputed leader and the largest manufacturer of reliable submersible motors for pumps over the entire world.
Franklin motors power not only their own pumps, but >84% of all various manufacturers submersible pumps.
However, be aware that most of our competitors use a brand of pumps with chinese motors. Most recently
we were called out to by a lake austin lake front property owner who reached his limit of frustration with our competitor and
we replaced one of these chinese motor pumps which failed at only 2 years old with our quality Franklin product.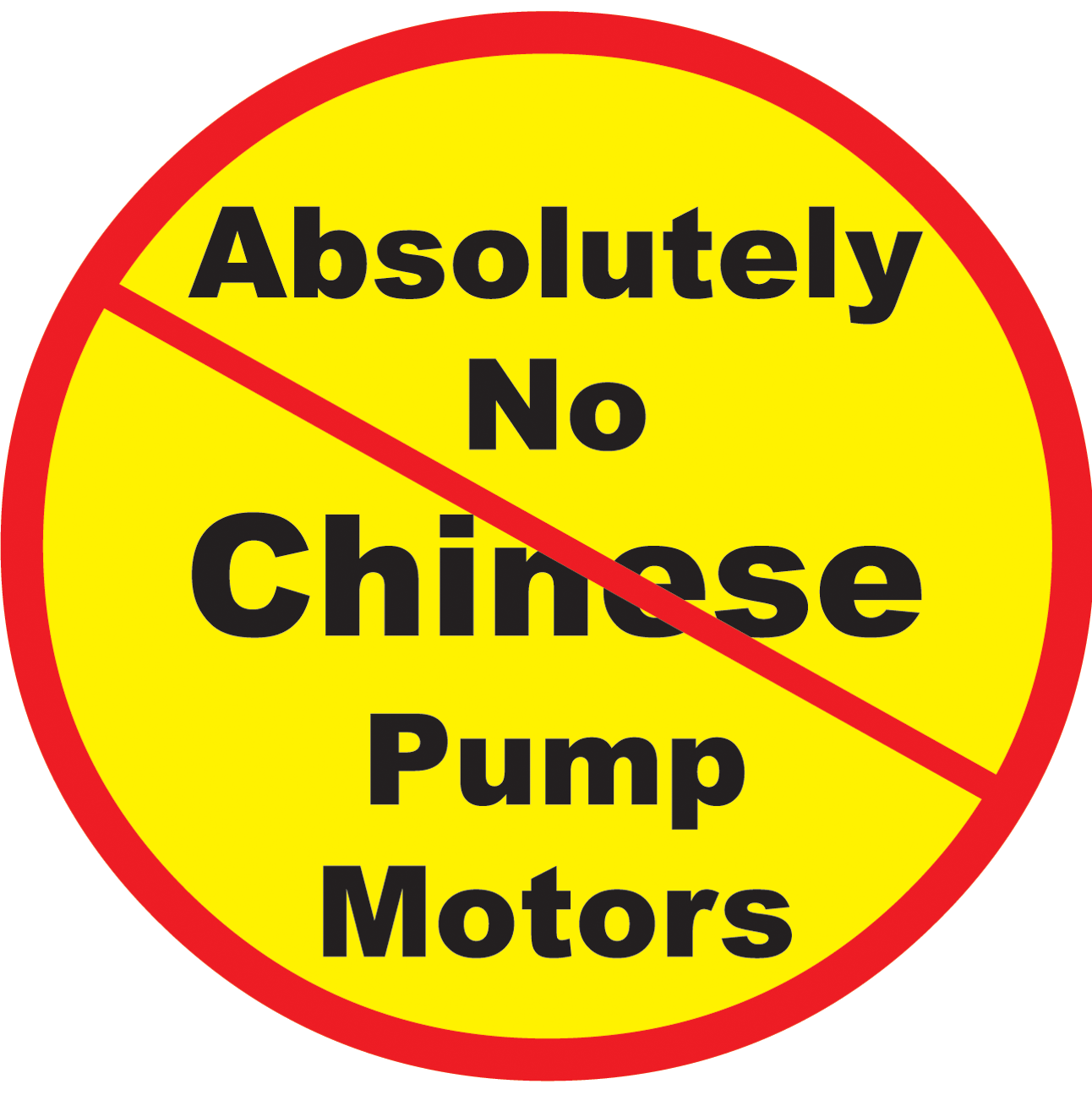 C
C
C
>
Above is a very revealing video under 3 minutes which compares our
super reliable "top of the line" high tech resin poly pipe versus common PVC pipe.
Unfortunately common PVC pipe is the only pipe our competitors offer & install.
The Zebra mussel, Dreissena polymorpha, has now been found in Lake Travis, Lake Austin, Lady Bird Lake and many others.
C
This invasive species reproduces and populates rapidly, it especially prefers suction or flowing water sources, and will clog up unprotected intake pipes and pump screens in as little as one year
All types of pumps are affected.
Lake Travis Lake Pumps is the first and the only lake pump company offering as an option proven protection against this threat
Beware of questionable individuals "taking you to the cleaners" by offering copper screening which is not effective because the microscopic zebra veliger larvae 1st fall right through any screening,
they attach to pumps and pump shrouds in between wires and BELOW any screening to grow to adults, completely destroying any screening attempts.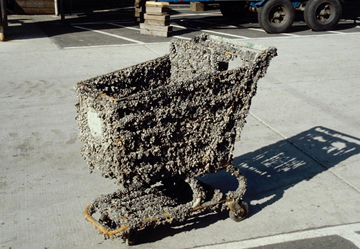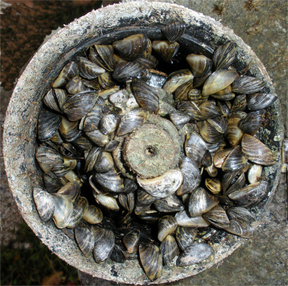 c
c
Lake Travis Lake Pumps is the only pump and filter company in Central Texas experienced
with and using the industry's finest professional
Digital Insulation Computer Tester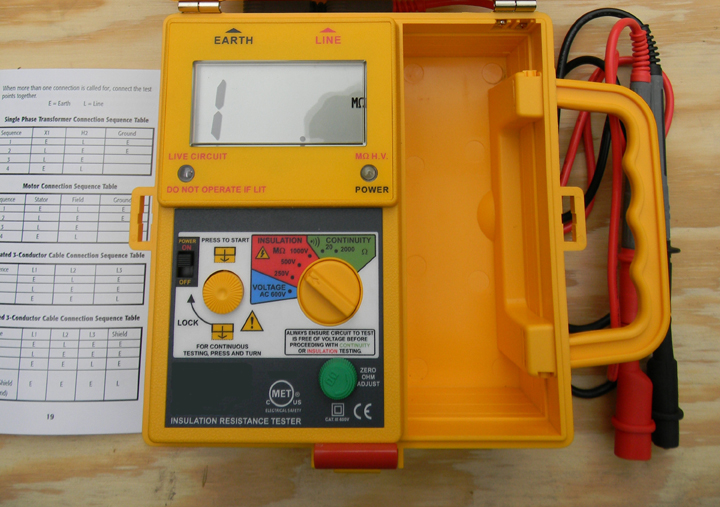 c
c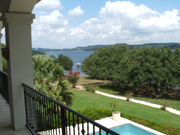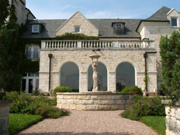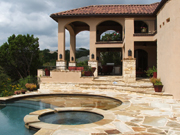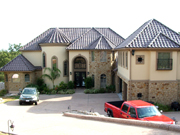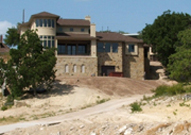 Satisfied Customers
John H., UT Alumnus E.E.
retired Texas Instruments, residing on Lake Travis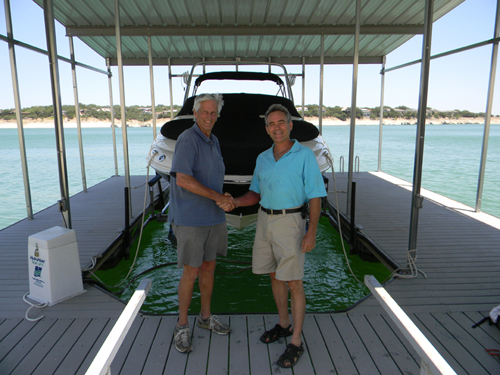 c
Dr. Craig K. and his lovely wife Margaret | Patrons of the Arts
Supporters and Board Members of Chorus Austin, The Austin Chamber Music Center, Austin Lyric Opera, Ballet Austin, and The Austin Symphony
As a senior triathlete competitor, Dr. Craig can easily outswim me in distance, regardless that I lapswim regularly. Dr. Craig is better than 90 years young and resides/swims on Lake Austin.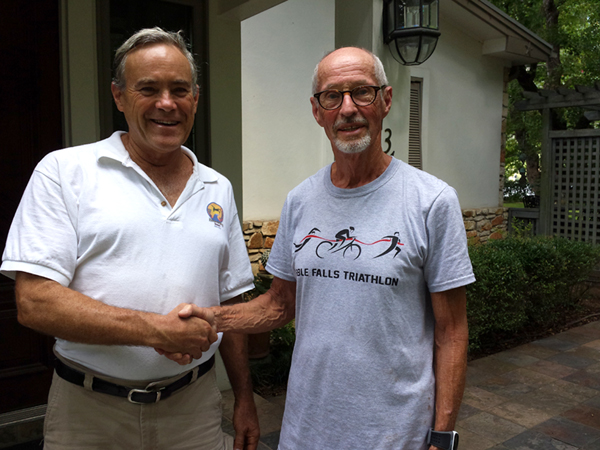 c
c
c
Robert Christianson, 2nd Generation Business Success Story,
Trusted Plumbing and AC "Powerhouse", over 200 service trucks in the field,
corporate headquarters larger than a Wal-Mart,
trusts all his lake pump work to us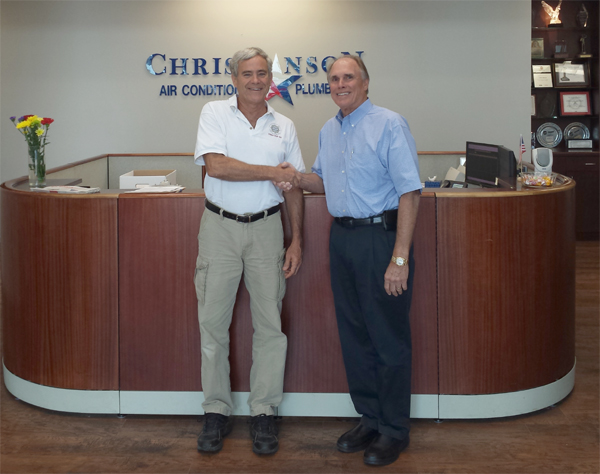 Click for images of rappelling down a 195 foot cliff to install pipe and pump cable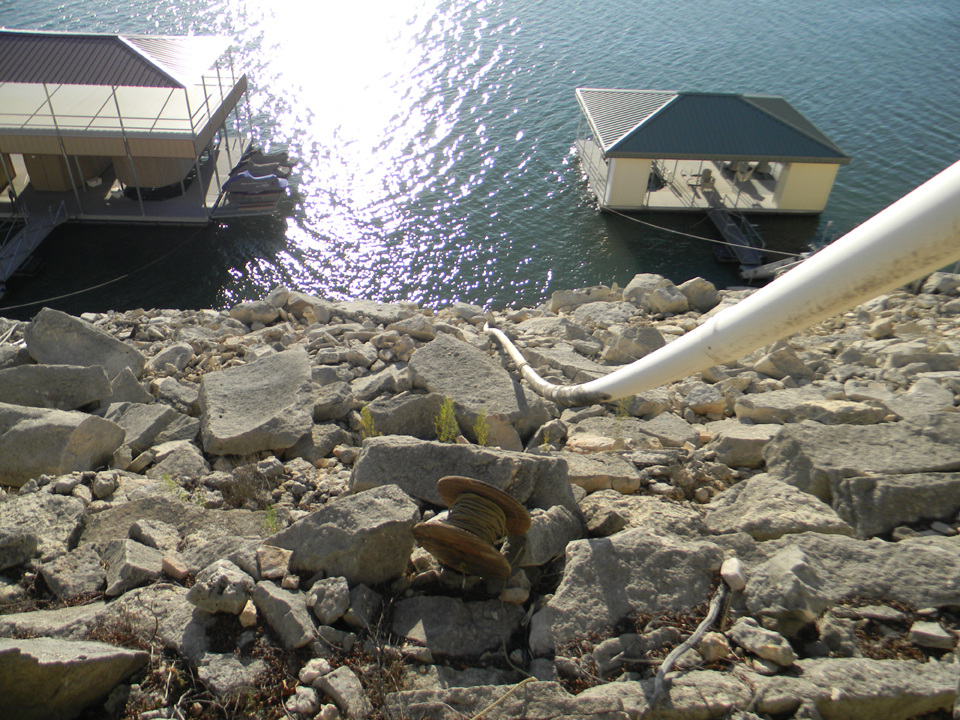 C
C
C
>
The 2nd largest installation of our career on Lake Travis at Volente, the property is in the middle with all the trees, the owner's floating boathouse is the one in the middle.
We installed 1000 feet of #4 copper pump cable plus 1.5 inch freeze resistant poly pipe down the South property boundary and down through the steep ravine to the lake,
then the submersible pump was installed in our signature custom shroud and placed 300 feet farther out into the lake, all at depth below 20 year historical drought levels.
The homesite is at 158 foot of elevation head, at current lake levels.
The poly pipe terminates in a 2000 gallon poly storage tank up near the house where a booster pump takes over.
Our competitors passed on this job as the owner confided in us they did not have the experience or the expertise to get the job done
c
c
c
c
c
Our preferred, recommended pump brands are Franklin, FPS, and Franklin Schaefer,
We have found that the Franklin pumps last longer and are more reliable than other pumps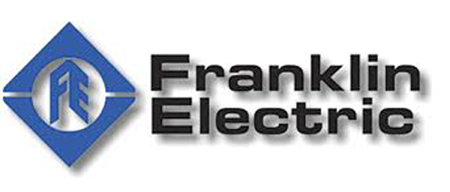 We are often called out to service and repair other brands, which when indicated, we replace with our preferred brand above




Lake Travis Lake Pumps is owned by Robert Neighbors, shown at the top of the page with his son. Robert and his associates perform installation, service and repair
of submersible pumps in or near rivers, ponds & lakes for irrigation, home water,
and other uses in the central Texas area.
We are

innovators

in the lake pump industry:
1st and currently the only company to successfully perform underwater repairs on broken pipes with our new technology super strength black comp couplings (no glue or solvent needed). This is a serious savings over having to bring the entire pipe string and pump out of the lake just to perform a pipe repair - which is what other pump companies still do.
1st and currently the only company to offer advanced, high capacity filtration using filters with washable, reuseable filter elements.
>

1st and currently the only company to offer aluminum / stainless super size screens with our custom order screen hole sizes for keeping weeds and debri out of the internal filters of submersible pumps (drastically reduce clogging of submersible pumps). Due to the new zebra mussel threat we are offering even more comprehensive screening for this invasive species.
1st and currently the only company to offer extra high strength couplings on the underwater pump pipe string where PVC is present, in addition to the new 250 psi resin flexible black poly piping. We can source the absolute highest pressure test flexible poly piping in the industry (new, high tech resins) for our demanding customers. The normal PVC couplings other companies use are a common point of failure in most lake pump systems. Our poly piping is much more resistant to sunlight and freezing conditions that turn PVC pipe to a glass like state.
1st and currently the only company to provide all the electrical, pump, filters and tanks through a highly trained staff who take full responsibility.
Our competitors often use several different contractors. Will all of them be available when needed to coordinate with other services ? What if there is a problem ? Will one of the many services pass the blame to others and no one wants to take responsibility ?

We also offer optional features on our premium systems such as electronic pump protection, optional communication from far distant irrigation controllers to dock mounted pumps without any new wiring and trenches through the yard, Optional hand held cellphone pump system control features from anywhere there is wi-fi - - even thousands of miles away , pump activation through wireless cellular signal, electronic freeze protection of any "out of water" piping and much more.

Bachelor of Science Texas A&M University with Honors '80

Master pump tech installing pumps since 1982, over 37 years

Master filter tech since 1982, over 37 years
Certified Diver over 40 years
Click on any of the links below to learn more about what we can do for you and how we can do it better:
Interesting images are available for viewing in many of the links below.
Is it legal to pump from rivers and lakes in Texas ?
So who are the largest lake water users, it sure isn't lakefront property owners . . .
What are the potential savings using lake water ?
Too many property owners are loosing out - What is the best method for controlling a lake pump system ?
Suffering from nasty smelling lake water ? We have proven solutions
Where We Install Lake Pumps And What Geographic Areas We Work
Areas Where We Are Working In Installing Lake Pump Systems, Servicing Lake Pump Systems And Repairing Lake Pump Systems
Where We Service and Repair Submersible Pumps and What Areas Inside Texas We Work
Lake Pump Service and Lake Pump Repair Are Two Of Our Most Called Upon Types Of Work
Our Firm Offers Scuba Diving When Combined With Lake Pump Work
Irrigation of Waterfront Properties Is Done Best With Our Pumps Which Are Absolutely The Most Reliable and Highest Performing
Sprinkler Systems at Waterfront Properties Benefit From Our Submersible Pumps Which Are By Far The Best Pumps
We offer Service, Repair and Installation of Lake Pumps now in the Horseshoe Bay Area
NAUI certified Scuba Diver #386494 for >40 years

We can extend piping and elec. cable, service, salvage, relocate, and install submersible lake and river pumps.
We have numerous satisfied references available.
Lake Travis Lake Pumps thanks all our past clients for trusting us and prospective future customers for considering us to serve your needs.
Quality Value Integrity
We practice attention to detail
Why settle for mediocre or underperforming pump and filter systems when you can have outstanding performance and quality ?
Note: We do not offer any firm prices over the phone
There are just way too many variables involved that need to be considered, and a visit to the actual site is typically necessary to understand and calculate all the parameters

watersafetyfirst@gmail.com
Copyright 2008. All rights reserved.